THE STORY BEHIND
FORGE & FOSTER
To engineer well-priced watches that are bold and powerful statement pieces to match your style and ambition. That's Forge & Foster.
Several years back, I was in the market for a new watch. I wanted something sleek, bold, and with a hint of luxury. Yet, I didn't want to spend a small fortune. Between fast-fashion microbrands and unattainable Swiss watches, I couldn't find anything that fit the bill.

I was left feeling disappointed. Yet, it occurred to me this was an obvious gap in the watch industry. As a 15+ year Serial Entrepreneur with a rebellious spirit, I decided to dive headfirst into the industry and challenge the competition. So, I began Forge & Foster here in London, UK.
As a direct-to-consumer brand, we don't depend on traditional marketing channels, so we can afford to build bold luxury-style watches that don't compromise on quality, deliver an incredible customer experience, and that won't break the bank.
Forge & Foster is constantly evolving and seeking to improve its watches by listening to you — our customers and community -- where your feedback combined with our attention to detail has helped to create a brand on the rise.
Steve Allen
Founder, Forge & Foster

Creating a Forge & Foster watch is no easy task.


In fact, from the design concept to your doorstep, it's a one year process that requires a series of milestones that must be met before we release a new design to the public.
We work tirelessly in collaboration with our exclusive partners in one of the world's biggest manufacturing cities where our watches are built with care by expert watchmakers. NONE of our handmade products are ever outsourced, private-labeled, or drop-shipped.

The early stages of our design begin here in London with a multi-week long design concept development process, followed by collaborations with our customers and the Instagram community to vet design ideas.
Next, we begin renderings and produce molds from a local 3D printing studio to get a rough concept and look for potential refinements and improvements.
Once satisfied with the concept, we begin the first sample production run with our supplier, producing multiple variations with different dials, case colors, hour hands, and more, to help actualize the best possible product.
All of these components are then hand-assembled to make a Forge & Foster watch, and must pass stringent QC checks before they are ever made available to our customers.


We routinely do inspections at the factory to be certain that production and manufacturing always meets or exceeds our standards.
We work with premium sub-suppliers to help facilitate the development of a superior quality Forge & Foster watch. Since opening our doors, we have developed and built relationships with the top sub-suppliers for our steel, glass, movements, leather, rubber, and more.
Once we have the live samples on hand, we typically run several weeks of extensive testing to ensure a new design meets our exacting standards and criteria. From there, we'll send in specifications a 2nd draft sample, until we are completely satisfied.


Next, we begin the final stage which is our full production run where we begin offering our designs to the public...
...and the rest is history.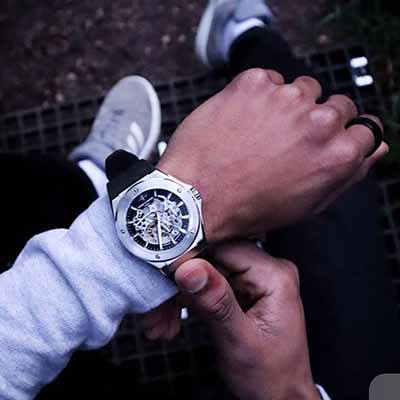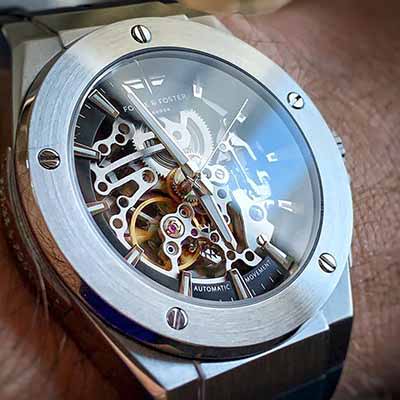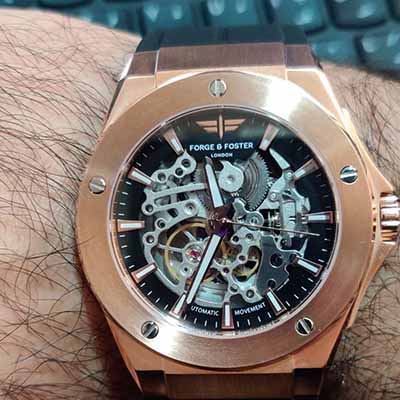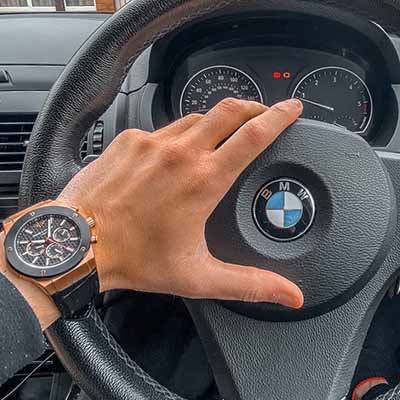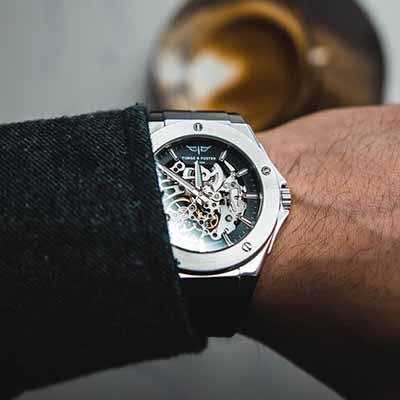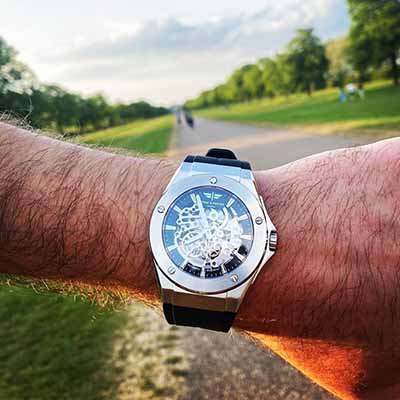 As an independent customer-funded company, we take great care to provide an amazing customer service experience before and after a sale. You can reach us via phone, email, live chat, Instagram/Facebook DMs, and new channels are being added constantly.


And you can always order with complete confidence thanks to our 30-day money-back satisfaction guarantee and return and our industry-leading 24-month warranty on all of our watches.




RETURN IT IN 30 DAYS.
2 YEAR WARRANTY INCLUDED.
All Forge & Foster watches are covered by our 30-day money-back guarantee policy. If for any reason your watch goes bad, broken or bust in the 2-year period, we'll send you a free replacement, according to our warranty policy.