STORY BEHIND
FORGE & FOSTER
Our Vision: To Create Well-Made, Stylish Watches for Everyday Wear.
Several years back, I was in the market for a new watch. I wanted something sleek, bold, and with a hint of luxury. Between fast-fashion micro brands and unattainable Swiss watches, I couldn't find anything that fit the bill.

I was left feeling disappointed. Yet, it occurred to me this was an obvious gap in the watch industry. As a Serial Entrepreneur with a rebellious spirit, I decided to dive headfirst into the industry and challenge the competition. So, I began Forge & Foster here in London, UK.
As a direct-to-consumer brand, we build our products by collaborating with our community and customers via Email & Social Media, to create bold, stylish timepieces that are well-priced and can be worn for everyday use.

We are constantly seeking ways to evolve our products by listening to you - our customers and community, where your feedback combined with our attention to detail, will help to create a brand that delivers what is missing in the marketplace.
Steve Allen
Founder, Forge & Foster

From concept to your doorstep, building a Forge & Foster watch is roughly a 1-year process that requires a series of milestones before we release a new design to the public.
We work tirelessly in collaboration with our partners in one of the world's biggest manufacturing cities, Shenzhen, where our watches are built & assembled by expert watchmakers, who are passionate about building quality products. NONE of our watches are private-labelled or drop-shipped.

The early designing stages begin here in London, which is typically a multi-week design process with the team -- starting with a vision in mind, and fleshing it out through multiple iterations.

Next, we take concepts to our community & customers through Social Media & our Email List, to help vet our ideas and find ways to improve the product.

From there, we begin 3D molds, finding ways to refine & improve, and begin prototypes with our supplier, alongside producing variations of dials, hour hands and other components to help actualize a product we'd be proud of.

Once satisfied with our ideal prototype, we begin the production of a new watch.
Once production is complete, the components are hand-assembled to make a Forge & Foster watch, followed by stringent QC checks before shipping to our facilities.
Finally, when our products have been shipped to our US or UK facilities and been inspected, we're ready to start taking orders for our new style. All of our watch orders come with FREE worldwide shipping.
...and the rest is history.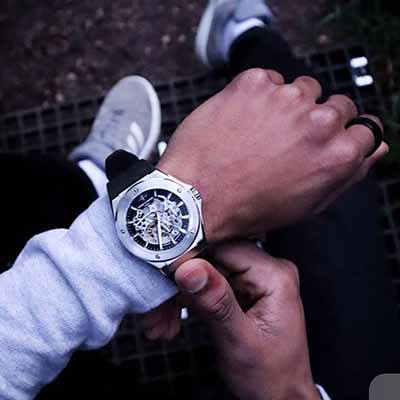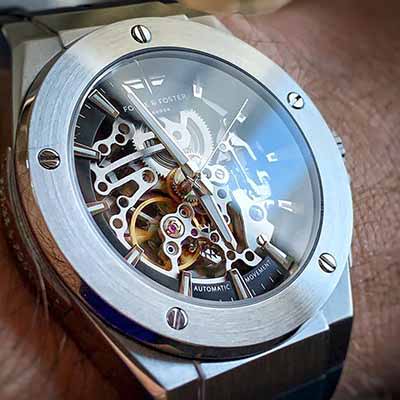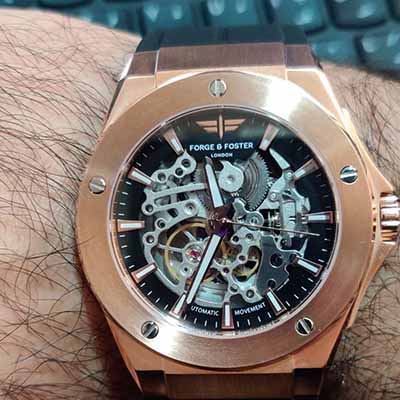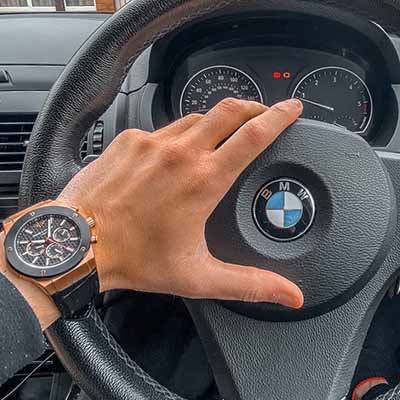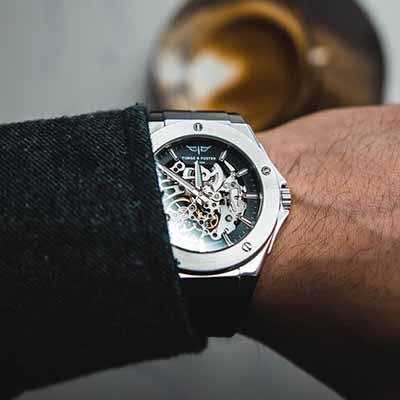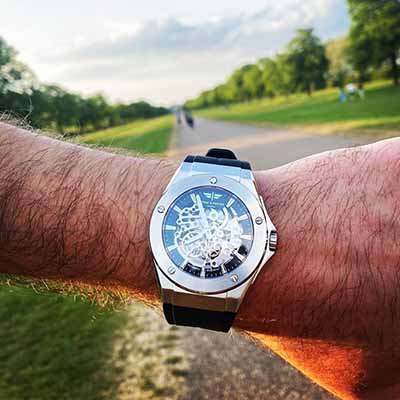 As an independent company, we place a strong emphasis on delivering the best customer experience we can -- before and after a sale. You can reach us by email, live chat, Instagram DM, Facebook DM, and we'll do our best to respond to your query within 1 business day.

More importantly, you can always order with complete confidence thanks to our 30-day money-back satisfaction guarantee and return and our 24-month warranty on all of our watches.

RETURN IT IN 30 DAYS.
2 YEAR WARRANTY INCLUDED.
All Forge & Foster watches are covered by our 30-day money-back guarantee policy. If for any reason your watch goes bad, broken or bust in the 2-year period, we'll send you a free replacement, according to our warranty policy.